and why I think it's really worth it
Read Time: 4 min
I've been building my own iOS apps since 2012.
And frankly, I kind of missed the App Store gold rush. 😆
2008 I'll sell apps for $2.99 & make millions
2010 At $0.99 I'll make $1000s
2012 Ads might cover my rent
2014 Kickstart my app
2015 Hire me

— Nick Lockwood (@nicklockwood) August 3, 2015
Back in my early days as an iOS developer, I was naive enough to build and ship a 3D photo booth app and think that it could make it to the top App Store charts.
That didn't happen, but with that app I landed my first "senior" contract job - even though I had one month experience as an iOS developer. Fake it until you make it™.
Truth be told, I had no clue about marketing either. I just enjoyed building apps so much that I built and shipped again, and again, and again.
At some point, Macstories.net featured my Pixel Picker app, and so did Apple during WWDC 2015: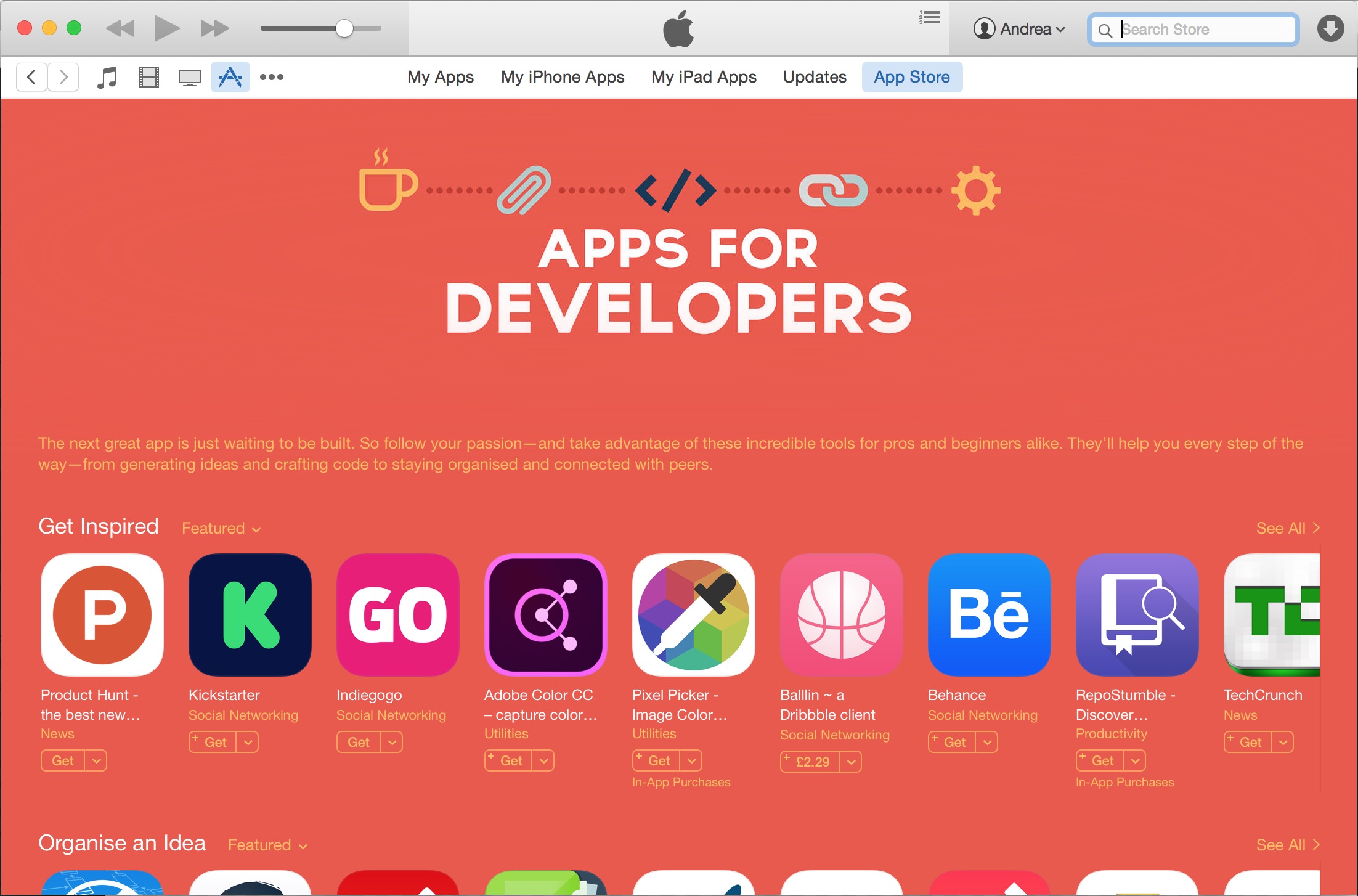 Wow, such accomplishment! 😎
As for the revenues, this was my income report for year 2014.
My new side project
Fast forward to November 2015. I had been playing around with the idea of building an app for Chromecast, so that I could watch pictures and videos of my baby daughter with my wife on the big TV (sweet isn't it? 😝).
Armed with the Google Cast SDK, Xcode and my uncanny Swift expertise, I set off to rock the Chromecast world by building the Cast Player app: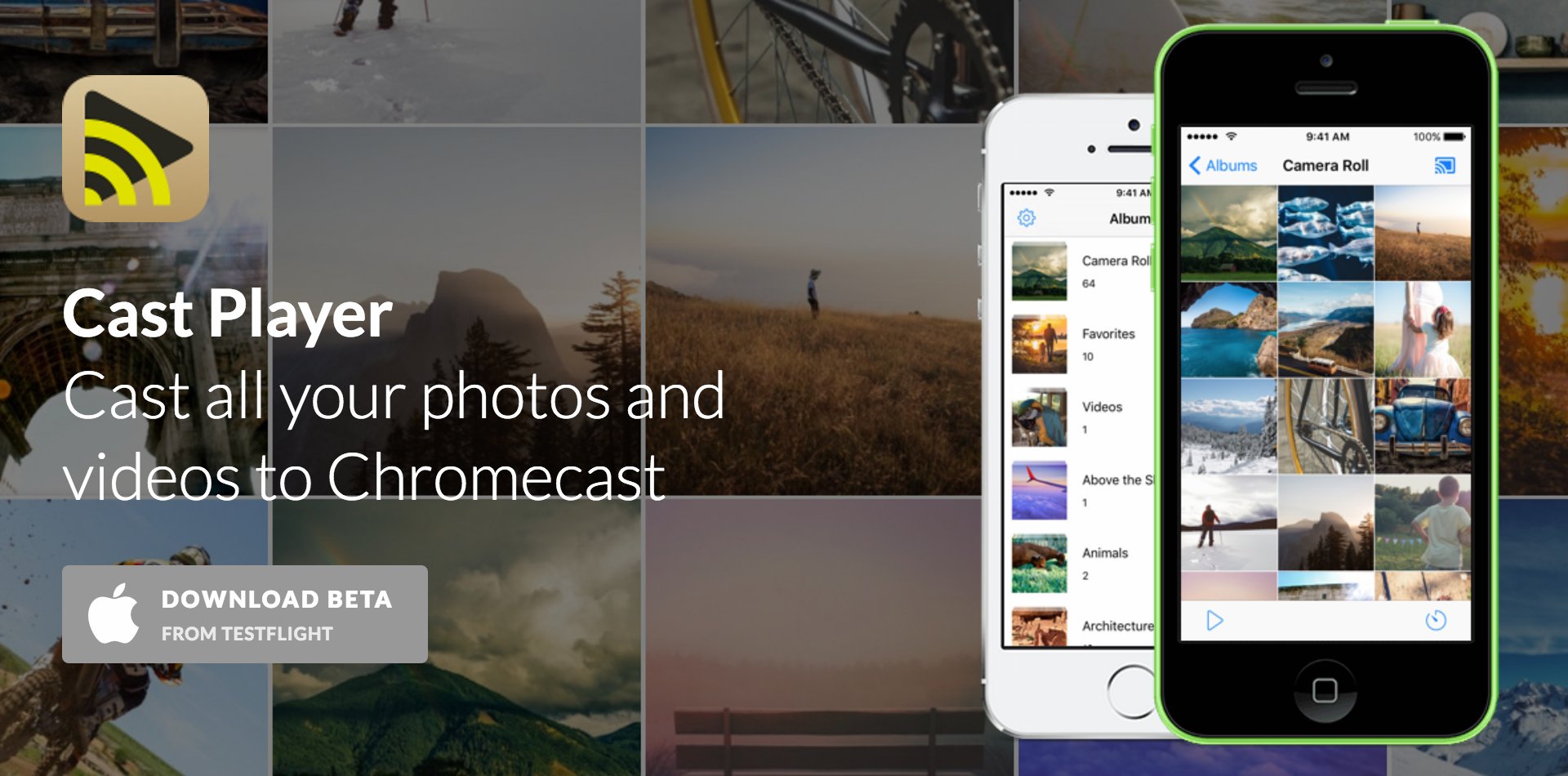 I was hooked. Come back from the office, work one or two hours a day and a little bit on weekends, building this app.
I also decided to start blogging to report my progress. First, in February, then in July.
After 12 months of development, my project grew to 10000+ lines of Swift code and I created four open source projects in the process.

Dev complete
Cast Player v1.0 is now complete and ready to be submitted to the App Store. It took longer than expected, as I've also been busy with other open source projects like SwiftyStoreKit and AcceptanceMark.
So, what's next? I'm planning to focus on pre-launch activities and go live before Christmas. 🚀🎅
As part of my marketing efforts I have built a website with a newsletter and a TestFlight sign up link. I'm still exploring the best strategy for launch and I hope to borrow some great marketing tips from this story about Product Hunt.
By the way, if you know anyone that could help to get my app featured on Product Hunt, I would love an introduction. ❤️
All this effort - is it worth it?
Side projects take a lot of time. Especially with a day job and family, it is hard to find the right time to really focus on your product.
They are worth it though. Working on Cast Player increased my expertise in the following:
How to set up a local HTTP server within an iOS app.
Building a carousel and synchronising UICollectionViews.
How to build a file cache and managing expiration logic.
Supporting Chromecast in an iOS app.
Build a video player UI.
Swift 3 (and migration gotchas).
Fastlane & UI Testing for automated screenshot generation.
Javascript, and how a Chromecast receiver app works.
App landing page design with Bootstrap.
Most importantly, side projects teach you how to build and manage a project in its entirety.
Working as part of a team on bigger projects can be a very valuable experience too, but there is less scope for calling the shots and everything needs to be agreed upon. See this explanatory vignette:
How long it takes to complete a task. from funny
Conclusion
Side projects feed my creative mind and challenge me to explore new things. As a creator, I can't stop building them.
I don't know what other projects I will take on next year, but for now I'm excited about growing my current ones.
My advice to you:
Build side projects. It's fun and rewarding.
Blog about it. That's a great way of sharing your experience and getting the word out.
Open source features. You can reuse them across apps, and the community can benefit too.
Don't do it for the money. That is what paid work is for.
Want to see your photos and videos on the big TV? Then Cast Player is the right app for you. Sign up to the mailing list to receive product updates. You can also get beta access with TestFlight.
If you liked this post, you can share it with your followers or follow me on Twitter!
---